Ransomware Protection
with
SecureAPlus
---
100% Protection Against Executable Ransomware
---
Block the Usual Suspects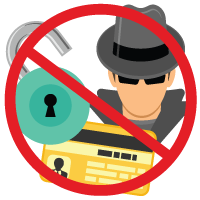 With up to 10+ cloud antivirus engines using Universal AV, you get the widest coverage possible to reliably count when it comes to detecting known ransomware.
Even Zero-Day Threats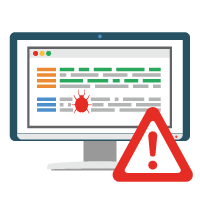 Application Whitelisting simply blocks anything and everything that is not trusted by the user. Advanced ransomware never stood a chance if it needs to run.
Accessible Ransomware Protection
---
Ransomware attacks do not discriminate. Why should ransomware protection be any different?
Ransomware protection is the right of every PC user. No matter what type of user you may be, nobody deserves to have their files locked out in exchange for money.
---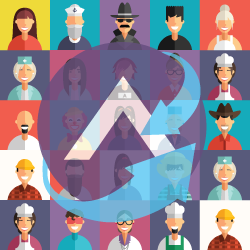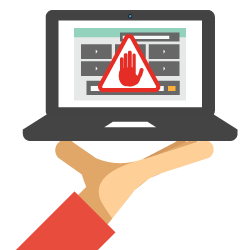 Be the One In-Control, Not the Hostage
---
Ransomware protection starts with being in control. A crypto ransomware attack begins when it's allowed to run an executable to start encrypting your precious files behind your back.
With Application Whitelisting, they don't get to. Even the deadliest zero-day ransomware won't get past your whitelist without you knowing.
Recipient of the Best +++ Award from AVLab Ransomware Protection Test
---
This is the highest award given by AVLab in its 2016 Consumer Ransomware Protection test. This indicates that none of the 28* ransomware samples used in the test managed to infect the Windows 10 device with SecureAPlus installed.
* Prevalent malware such as Cerber, CryptXXX, DetoxCrypto, Hitler Ransomware, HolyCrypt, Locky, Numecod, Petya, Jigsaw, Vipasana, Stampado and 16 other ransomware samples were used in the test.
Download the Report
What Our Users are Saying
"All I can really say is that SecureAPlus saved my computer. I had downloaded something I thought was legit but turns out it was really ransomware. Thank you for saving my files. I really recommend this program to anyone and everybody."

– Chris Writer, SecureAPlus User

"I started using SecureAPlus recently because I had ransomware and I found about it in Britec09's video and it fixed it. Great program overall. I will recommend it to everyone. For me it's a 10/10!"

– Djura Stajic, SecureAPlus User

"SecureAPlus is the most unobtrusive antivirus I have ever used. Forget the big names like Avast and AVG. If you want peace of mind combined with a user interface that gives YOU control, choose SecureAPlus. I have SecureAPlus installed on 4 PCs in my home and I no longer worry about viruses, ransomware, or Trojans."

– Ray Li, SecureAPlus User

"I actually saw my first bit of ransomware while using SecureAPlus. Like always when I install something I switch it to Interactive mode if the setup gets blocked on Lockdown mode. I expected it to be a free-to-play game, but when the second opinion scanning integration said a few of those engines had detected it, I sent the file to for analysis and the engines that caught it said it was ransomware. I deleted the malware right away and that was it."

– Alrek Arinbjorn, SecureAPlus User
Enterprise Ransomware Protection Where it Matters
Anti-Ransomware for Servers & Endpoints
Ransomware is Now a Huge Business Risk
---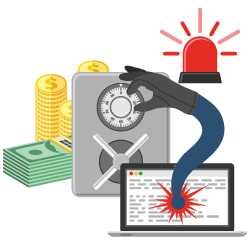 Stop Ransomware Attacks on Enterprise
---
Just as ransomware uses encryption to reliably lock away your business files, Application Whitelisting is a tried and proven way of preventing even the most advanced persistent threats.
What can't run can't harm your business. If a ransomware can't execute, it can't begin encrypting files on either workstation or server devices.
This makes SecureAPlus and its additional Premium Features the ideal ransomware protection for small businesses and enterprise.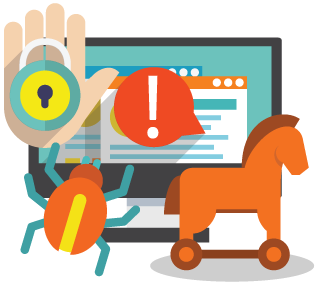 SecureAPlus Ransomware Protection
for Enterprise & Small Business
---
Convenient Application Whitelist

It's a given that Application Whitelisting & Application Control is impregnable by executable ransomware. It's also a lot of work to maintain. SecureAPlus isn't.

The Power of Deny by Default

Save your users the trouble about worrying about getting infected by ransomware. Non-admin accounts are in Lockdown by default so only your IT experts have final say on what ultimately runs.

Remotely Analyze a Potential Ransomware

When users request for a file or application to be run or added to the whitelist, Administrators can analyze the file with full diagnostics from 10+ anti-virus engines.
With additional features that make securing against the risks of ransomware attacks or any other advanced persistent threat, SecureAPlus seamlessly blends security with increased productivity to drive your business further.