Free Extension of SecureAPlus for Everyone
Like SecureAPlus but don't want to spend on upgrading and extending your license with SecureAPlus Premium?
Then the Viral Security Program is the best way to go free!
---
We get it. There might be far better uses for your money than spending it on security software – better hardware, online music & video subscriptions, a new PC game, or you simply don't want to spend on security just yet. We're totally fine with that. You can continue to use SecureAPlus totally free of charge.
Learn How it Works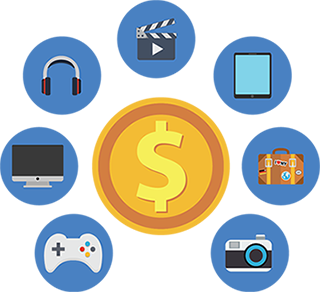 ---
After the first year, we're willing to continue protecting your PC for $0. All we're asking is that you help us get more users to try SecureAPlus out.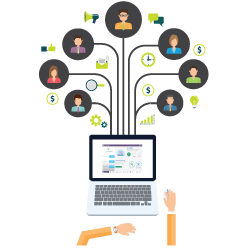 Why Even Have the Viral Security Program?
First and foremost, we'd like to let you keep using SecureAPlus (even if it's for free). We love our users, especially the feedback, and we'd like to do everything that we can to keep them.
So you may ask, why not just give free Perpetual Licenses to everyone then?
At the end of the day, SecureAPlus costs money and selling SecureAPlus Premium is how our hardworking programmers and marketers get by. Having more users not only increases the chances of finding people and organizations willing to pay us money but it also helps us get more feedback to make SecureAPlus better and even more appealing to paying users.
How Does the Viral Security Program Work?
So you want to help out or simply want to extend your license for free. Aside from money (of course that's really optional), we only need 2 things from SecureAPlus Freemium users:
Help Us Get More SecureAPlus Users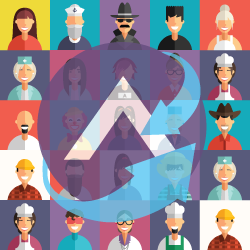 Help Us Improve with Feedback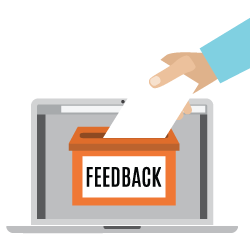 ---
Each action from the Viral Security Program will earn users points. These can be earned immediately or after being approved and subsequently exchanged for free license extensions for Freemium even up to a Perpetual Licenses.
Getting More Users
Getting more users doesn't necessarily mean getting more people to install (though that would be great too). It can be as simple as sharing us on Facebook or Twitter.

Join Us on Social Media
Like us on Facebook or Follow us on Twitter to get updated on what's going on with SecureAPlus

Share Our Facebook Posts
We have some valuable posts that makes it easier for your to share with your family and friends

Retweet Our Messages
Share our announcements to your followers to let them know of the latest and greatest from SecureAPlus

Refer Us Directly via Email
Go the extra mile and earn a lot of points by sending email referrals. We'll grant you points for every user who installs SecureAPlus (yes, just the free one is good enough) using your referral link.
Giving Us Feedback
While getting more users and growing the community is important, sending us feedback is just as valuable. After using SecureAPlus for awhile, we'd love to hear what you think about it so we can make it better.

Give Us a Testimonial
If you like SecureAPlus, then there's no better way of expressing it. We'll publish it so others will see how much you like our software.

Send Us a Suggestion
Got something in mind for SecureAPlus? Let us know and if we find it reasonable we'll reward you for it and it might even get implemented

Publish a Review
If you want to get the best of both worlds, you can write a review about us. Let the world know what you like and what you want to see improved in a no-holds-barred honest to goodness review of SecureAPlus. Publish it for all to see and we promise we'll grant points even if it's negative as long as it's reasonable.
Exchanging Points for Free Extensions and More
Getting your license extended once you've got the points for it is as easy as just a few clicks.
Login
You need an account to participate in the Viral Security Program

Pick Reward
Select a license extension you wish to take between a month to a perpetual license

Exchange Points
Expand points earned to claim your desired free license extension

Extend License
Choose which SecureAPlus installation you wish to extend for free
Already Earned a Perpetual License?
Occasionally, SecureAge Technology may opt to add additional limited rewards that can range from SecureAPlus Premium licenses and goodies, to third-party software from our partners so stay on the look out and keep earning those points.
---
Join the Viral Security Program Today
Extend your license for free today and help us make SecureAPlus the best anti-virus, anti-malware, and application control software that's easily accessible to any new user.
Participate in the Viral Security Program Today
---