Turn the Tables Against Fresh Viruses & Malware with Application Whitelisting
Traditional security applications such as anti-viruses and anti-malware are fighting a war on a constantly changing battlefield where numerous and unrelenting virus and malware authors dictate the ebb and flow.
Modern viruses and malware fight on their own terms. It's about time they did on yours with SecureAPlus Application Whitelisting and Application Control.
---
A Haven for Trusted Files, Impenetrable by Everything Else
---
Take absolute control with a block-first approach. Any unknown & untrusted files, whether it is detected as a virus or not, are stopped in its tracks when it tries to run.
Even the most dangerous & undetectable virus is rendered harmless when it cannot run on its target PC.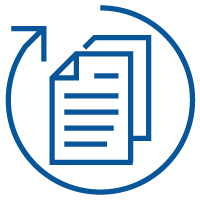 ---
Auto Whitelist Creation
Simply install SecureAPlus and it will automatically create and maintain the application whitelist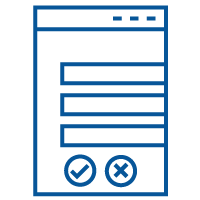 ---
Total Application Control
Decide which application to block or run
---
Selectable Whitelisting Modes
Choose from 3 modes to suit your preferred level of protection
---
Powerful Anti-Ransomware Protection
---
Dangerous ransomware runs in the background and begins its silent but damaging process of encrypting every file and folder on your PC, effectively locking out the user from valuable data.
Having Application Whitelisting and Control prevents Ransomware from encrypting any file or drive inside a Windows PC without getting unblocked by the user.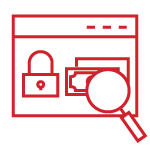 ---
Detect Ransomware
SecureAPlus gives users enough time to scrutinize potential Ransomware without getting locked out.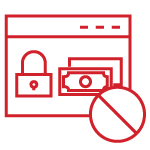 ---
Block Ransomware
Any untrusted file, including harmful Ransomware, is always blocked first regardless if it was detected.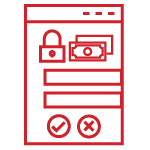 ---
Neutralize Ransomware
Even the most harmful Ransomware is rendered useless if it cannot run and encrypt the user's files.
---
The Next Best Thing to Perfect Detection
---
Trust or block with the best tools made available to you at the point of detection, featuring a united diagnosis from multiple anti-viruses.
Potential threats are scrutinized by Universal AV's 10+ Anti-Virus engines and are further reinforced by integrating the 2nd opinion engines' extensive threat library.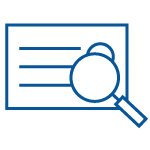 ---
Certificate Analysis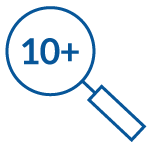 ---
10+ Engines from Universal AV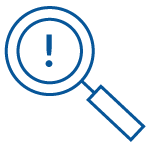 ---
Second Opinion Scanner
---
Easily Upload Unknown Samples
---
Maximum Compatibility with Any Security Solution
---
The core Application Whitelisting is totally independent of SecureAPlus' anti-virus and cloud components. This means that you can rest assured that your machine remains protected when offline and that it complements with other security solutions like Anti-Viruses, Anti-Malware, Firewall and more!
---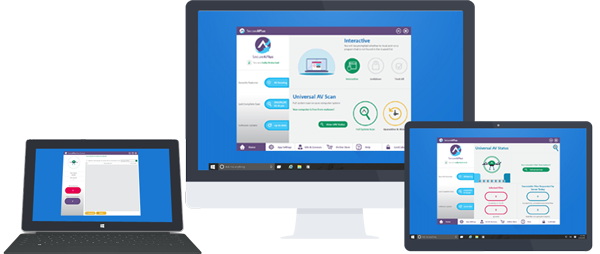 ---
Frequently Asked Questions About Application Whitelisting
---
How is this safer than simply using an Anti-Virus?
By using block-first approach, all new & untrusted processes do not start without your permission, essentially stopping Zero-Day Threats even if no anti-virus has detected it as a threat yet.
How is this different from typical prompting from Anti-Viruses?
Unlike a typical antivirus, SecureAPlus actively stops the process from running till the user trusts it. Not responding, closing the prompt, or choosing to block cancels the request and renders potential threats harmless.
How do I know whether to trust or block when prompted?
SecureAPlus prompts generally includes diagnosis from Universal AV, Offline AV and even the 2nd opinion engines.
The prompt itself is also designed to easily identify the threat at a glance through the smart use of color coding.
---
What the Experts are Saying
---
"SecureAPlus simplifies this decision for those who prefer a responsive real-time guard, good malware detection ratio, manageable application rules, and minimal resources usage above all else. "


"Once you're set up SecureAPlus proves to be a very smart whitelisting solution which gives you much more control over what's running on your PC."


"SecureAPlus is indeed a next-level security solution. It offers multiple layers of protection and manages to be incredibly effective. It basically represents the next best thing to the ideal, utopian, complete security app that has yet to be developed."

What Our Users are Saying
---
Enterprise Level Security Upgrades. For Free.
---
Whitelisting commonly found in enterprises has been made easier for you to give your Windows PC that block-first approach protection.