---
Maximum Performance With Protection From
Multiple Cloud Antivirus Engines
---
SecureAPlus uses cloud antivirus engines to provide the most accurate diagnosis to detect potential threats – effectively giving a second opinion with 10+ antivirus engines without slowing down your PC.
By unifying multiple cloud antiviruses automatically , you get to enjoy higher detection rates without creating extra processes that may slow down the PC. Interested in seeing how this works?
Try an Online Demo of Universal AV
---
Next Generation End Point Security with Intelligent Application Control & Whitelisting
---
Using a block-first approach to security, SecureAplus intuitively diagnoses potential threats with 10+ of the best antivirus engines available to enable you to confidently exert total application control.
By getting the choice to run or block every time an untrusted application launches for the first time, you are effectively given a reliable way and probably the best virus protection and malware protection against freshly created threats.
This is especially effective on Advanced Persistent Threats (APT) which most traditional anti virus protection software struggle against.
Best of all, SecureAPlus smartly creates an application whitelist upon install. The list of trusted applications is automatically updated and maintained when you run, block, quarantine, or delete untrusted files that launch.
Learn More
---
The Ultimate Anti-Ransomware for Windows
What Can't Run, Can't Harm Your PC
---
SecureAPlus is the ultimate defense against executable ransomware because it prevents it from running and encrypting any of your files behind your back. Just as perfect for home use as it is for enterprise environments.
More on Ransomware Protection
---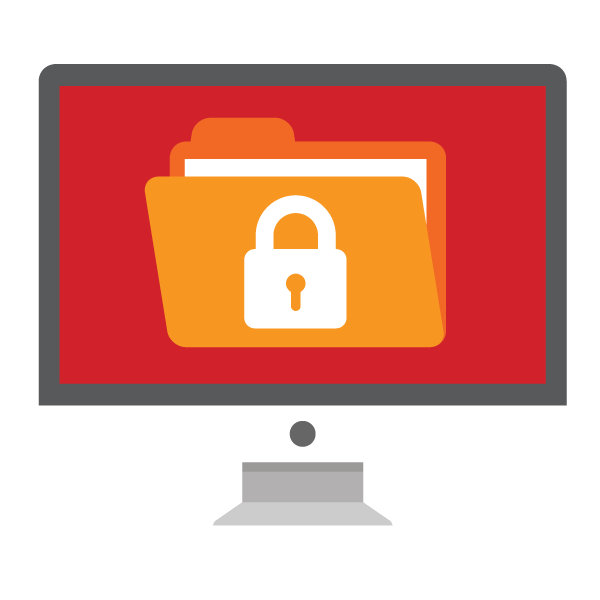 ---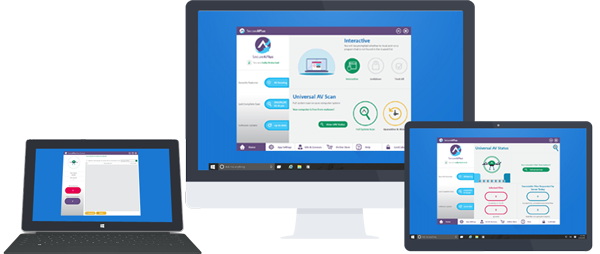 ---
An Essential Companion to Your Favorite Anti Malware, Anti Virus, Anti Spyware, and More
---
SecureAPlus works and plays well with others by using cloud antivirus engines. Not only does this make it inherently fast even on older machines but also lets it work alongside other antimalware and antivirus software, or even other security apps like firewalls and sandboxing. It's simply the best free antivirus upgrade!
---
More Than Just a Free Cloud Antivirus
---
Combine multiple layers of defense that goes beyond the standard virus protection and malware removal. Get SecureAPlus and enjoy the following:
Freemium
Go Ahead & Try It!
$0
Per Month for the 1st Year
Universal AV
Use 10+ Cloud Anti-Virus Engines for higher detection
rates & low false positives

Application Whitelisting
Prevent untrusted applications from running without
your permission

Offline Protection
Optional local Anti-Virus is included for
protection while offline

Email Support
Get help from SecureAPlus experts via Email

Free Download
Premium
Recommended Protection
$1.67
Per Month @ $19.99 Per Year
All Freemium Features
Universal AV, Application Whitelisting, Optional
Offline AV, and Email Support

Multi-PC Security
Check the security status of one or more of your computers online via the SecureAPlus Portal

24/7 Email Alerts
Immediately get notified when one of your PCs is
infected even when it is turned off.

Location Tracking
Get the general location of where your computer
is from the SecureAPlus portal.

Password Protected Settings
Lock your SecureAPlus settings with a password for maximum protection

Priority Scanning
Your online scans get ahead of Freemium users
for faster Universal AV results.
Purchase Premium
Premium + Add-Ons
Extensive PC Security
$2.49
Per Month @ $29.99 Per Year
All Freemium Features
Universal AV, Application Whitelisting, Optional
Offline AV, and Email Support

Multi-PC Security
Multi-PC Security, Email Alerts, Location Tracking, Password Protected Settings
and Priority Scanning

Offline AV powered by Avira
Add-on for increased offline protection coverage and reliability.

Policy-Control
Add-on for expanded security control via the SecureAPlus
portal with central whitelists and remote whitelist approvals

Explore Add-Ons
---
Benefits You Can't Live Without Are Essentially Free
---
Higher Detection Rates

Better diagnosis from multiple AVs reduce false detections.
---
Uninterrupted PC Usage

Check entire PC for virus & malware with zero impact on performance.
---
24/7 Scanning

Files checked against constantly evolving cloud antivirus database even when your computer is off.
Total PC Control

Block first approach ensures that no virus or malware can run behind your back.
---
Easy Whitelisting

Automatically create and manage application whitelist based on user interaction.
---
Block with Certainty

Immediate access to helpful diagnosis when trusting or blocking files launching.
Flexible Offline Security

Optional Offline Anti-Virus included for situations where Cloud AVs are unaccessible.
---
Maximum Compatibility

Low system requirements and works alongside with other security related applications.
---
Added Layers of Defense

Designed to complement existing security software with additional AV engines & application whitelisting.
Light on PC Resources

Does not slow down your computer nor hog your PC & RAM as most of the work is done in the cloud.
---
---
User Friendly

The intuitive interface makes it easy for anyone to use it, both in installation and daily usage.
Fully Automated

Simply install, scan and forget. Software updates and scheduled Full System Scans are done automatically.
---
What the Experts are Saying
---
"SecureAPlus simplifies this decision for those who prefer a responsive real-time guard, good malware detection ratio, manageable application rules, and minimal resources usage above all else. "


"Once you're set up SecureAPlus proves to be a very smart whitelisting solution which gives you much more control over what's running on your PC."


"SecureAPlus is indeed a next-level security solution. It offers multiple layers of protection and manages to be incredibly effective. It basically represents the next best thing to the ideal, utopian, complete security app that has yet to be developed."

What Our Users are Saying
---
365 Days of Free SecureAPlus Not Enough?
---
We get it. Some people would just want to get free software permanently and we've got just what you need with the Viral Security Program.